Do you want to sell your house for fast cash? The process of selling a home is time-consuming and complicated. Additionally, it takes lots of effort, time, and money to sell a house quickly. However, some homeowners undervalue their houses to sell them quickly. Do not underestimate your home. There are effective ways of selling a house quickly without undervaluing it.
Here are the best steps to sell a house
Declutter Your House
Some buyers looking for a vacant house have cash. They are ready to buy and move into the house immediately. So, remove your belongings in your home. When people see your belongings are still in your house, they are more likely to avoid buying your house. They will look for another vacant house.
Make Small Upgrades
If there are broken fixtures and fittings in your house, it is time to fix them. Some potential home buyers do not want to spend more money on repairs. They want to move into a house that does not need repairs or fixing. Replace the broken or missing fixtures and fittings. It is cheap to make small upgrades. By the way, making minor upgrades may improve curb appeal.
Take Professional Photographs
Before you start promoting your house, you must take professional photographers. Do not use your smartphone to take these photos. Hire a professional photographer, who take real estate photos, to take professional photographs. Taking professional photographs makes it easier to find the right buyer.
Set the Right Price
Another thing you need to do before promoting your house is to set the right price. Avoid overvaluing your home. Overvaluing your house makes it hard to sell it. Talk to a professional who can help you set the right price. Potential buyers should know they are getting a good deal by buying your house.
Promote Your House
This is the hardest part. This is where more homeowners give up. Because they do not know how to promote their houses. If you do not promote your house, you might never get the right buyer. There are so many ways of promoting a house. Here are the best ones.
Firstly, use the internet to promote your house. There are online real estate listings websites that get thousands of visitors every day. They are free to join. And they allow their members to post their listings for free. Online real estate listings websites can help you land the right buyer quickly.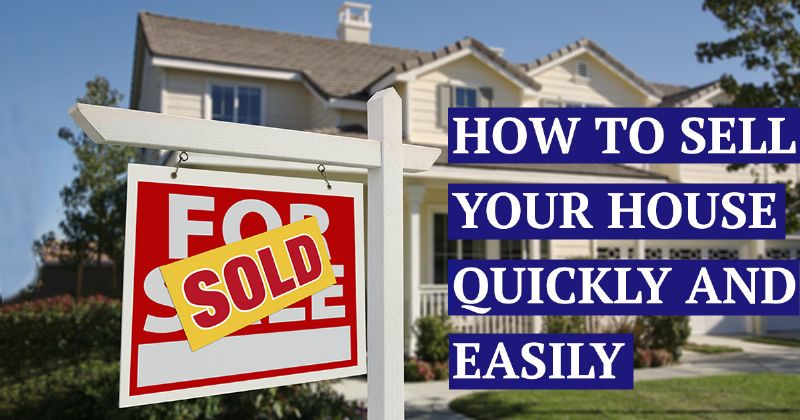 Secondly, host an open house. Hosting an open house is a perfect marketing strategy for promoting a house. You will attract potential buyers who are looking for a house in your neighborhood. To increase the chances of converting one of these buyers, be accommodating. And answer every question they ask.
Thirdly, ask a real estate agent to help you promote your house. Some real estate agents have a proven track record. They have sold hundreds of houses. That means they have a list of potential buyers. They will contact these buyers. One of them may buy your house immediately.
If you follow these steps, you will sell your house quickly. You can also use the services of the we buy houses company in your area like https://buyersagencyaustralia.com.au/ to buy your house without you having to do any repairs.
Must Read: